Randy Retro Robot Romeos
It's the "Invasion of the Love-Robots" on Weird Retro, as part of our robot season. Cinema has produced some sexy lady robots over the years, starting with Maria in Metropolis (1927), mad scientists have been trying to create "your basic pleasure model" ever since. Think Stepford Wives (1975), Pris in Blade Runner (1982), or Cherry 2000 (1987). Most recently Ava in Ex Machina (2015).

But what about the ladies? They may want their robot Romeo too. After all Barbarella extolled the virtues of robot sex, with Diktor back in the 1960s. That despite his reservations about his "mechanical" movements, she thought that he had "real style".

So redressing the balance, we bring you a romantic ride through weird world of robot Romeos and their ever loving ladies.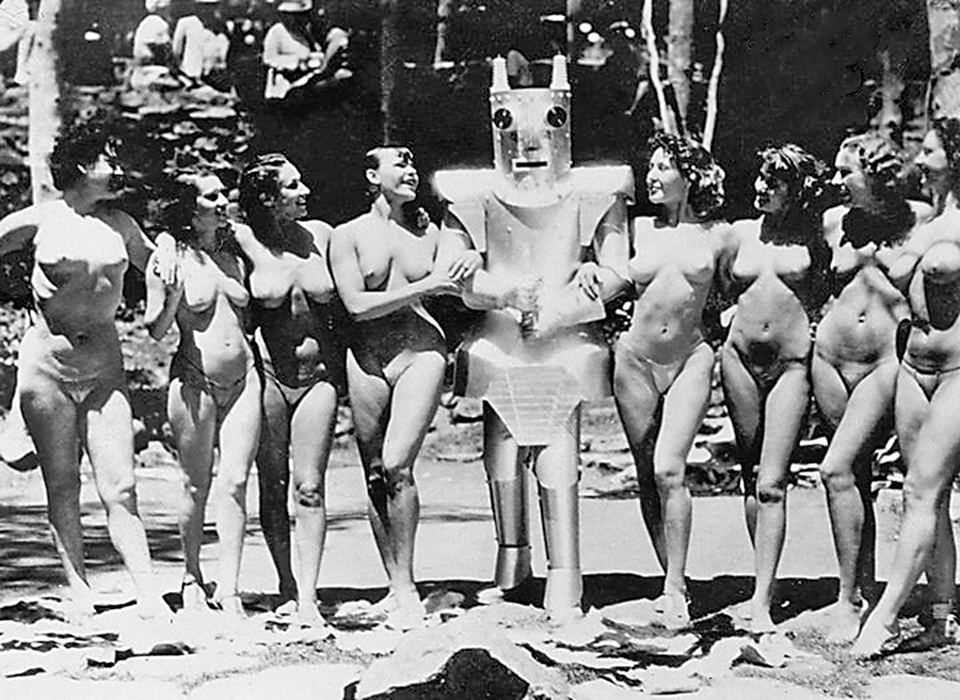 ---
Best Of British: Comic Book Robots

- A look at the comic book history of the UK through the eyes of robots. From Robot Archie and Brassneck, to the robots of 2000 AD and C+VG.

---

Top Ten: Retro Cyberpunk Games

- With the creation of the genre in the early 80s, and the rise of home computers, cyberpunk was primed to be exploited as a theme for computer games.

---
---
---
---