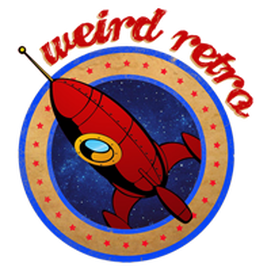 Published today, three new articles in rocketship Weird Retro's in-flight magazine. First is the
Top Ten: Exploitation Cinema Documentaries
, a must read for all fans of cult and Grindhouse cinema. The second is entitled
A Haven For Devil Dolls
. Taking a look inside an unassuming house in a leafy Kentucky suburb, that is home to the world's largest collection of creepy ventriloquists dummies.
Henry Darger: In The Realms Of The Unreal
. The story of one of the most prolific and reclusive writers ever, and his magnum opus
The Story of the Vivian Girls, in What is Known as the Realms of the Unreal, of the Glandeco-Angelinian War Storm, Caused by the Child Slave Rebellion.